Are You Looking To Honor Your Loved One's Legacy With Compassionate Support And Guidance?
Learn more about our Parting Ceremonies. Schedule a complementary consultation with Jessica.
Parting Ceremonies
Give your loved one the farewell they deserve with a Parting Ceremony - where every detail is thoughtfully crafted to create a truly unique and memorable tribute.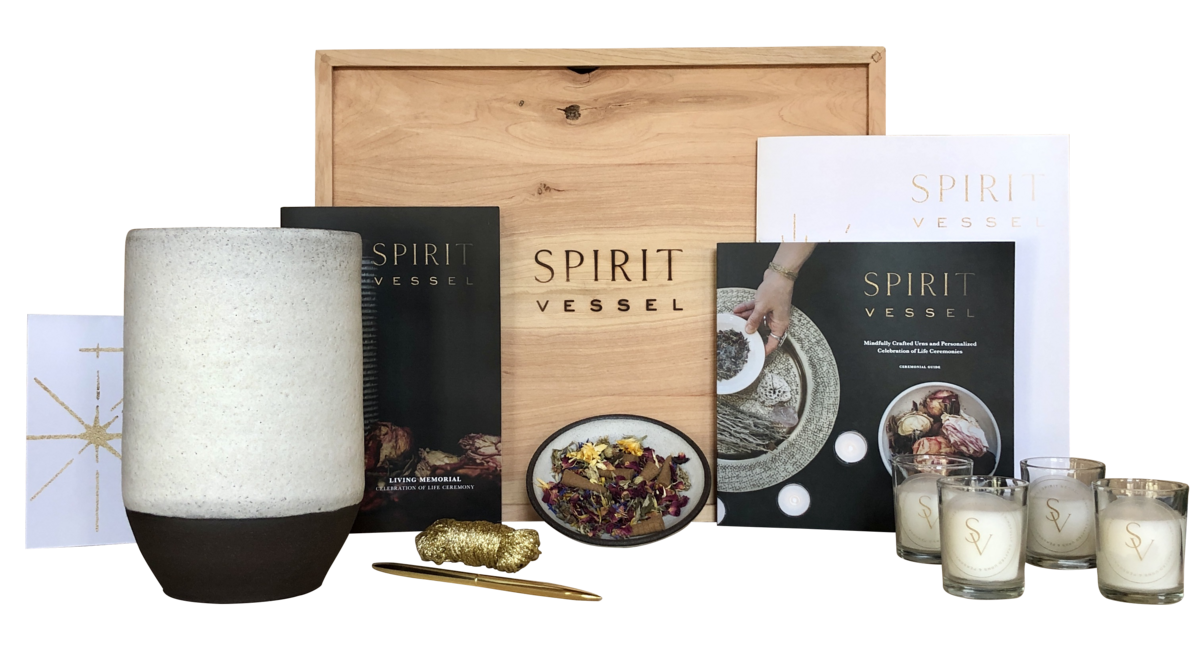 The Complete Spirit Vessel Ceremony Package
With our carefully designed package, you'll have everything you need to design, create, and carry out a beautiful and meaningful ceremony.

Our personalized Ceremony Consultation with a Spirit Vessel representative will guide you through every step of the process. We'll work closely with you to understand your unique needs and preferences, and help you design the ceremony that truly reflects the life and legacy of your loved one.
Walking You Through The Process
Our Spirit Vessel Ceremonial Guide and Ceremony Template will provide you with all the information and direction you need to design a truly personalized ceremony.

Our Ceremony Essentials and Checklist Booklet provides comprehensive options on how to plan your memorial ceremony, while our Conversation Assistance Booklet offers guidance on how to have difficult conversations with your family.
Why Have a Ceremony?
Holding a Spirit Vessel Ceremony is a powerful and meaningful way of honoring and celebrating your loved one's life.
Spirit Vessel Ceremonies provide you the support and tools for at home, intimate, personalized ceremonies, they can be done alone or with your family and friends.
See what our customers have to say!
A Unique Ceramic Piece For Your Personalized Ceremony
The Spirit Vessel - a beautiful and unique ceramic piece that will become the centerpiece of your personalized ceremony.

Each Spirit Vessel is handmade with care and attention to detail in our New Mexico studio, ensuring that each one is a truly one-of-a-kind work of art.
Blends Perfectly Into Your Home
The Spirit Vessel is designed to be versatile and adaptable to your unique needs. You can use it to hold ashes or other mementos, or simply as a beautiful and meaningful centerpiece for your ceremony.

And with its beautiful and timeless design, you'll be able to cherish and use your Spirit Vessel for years to come.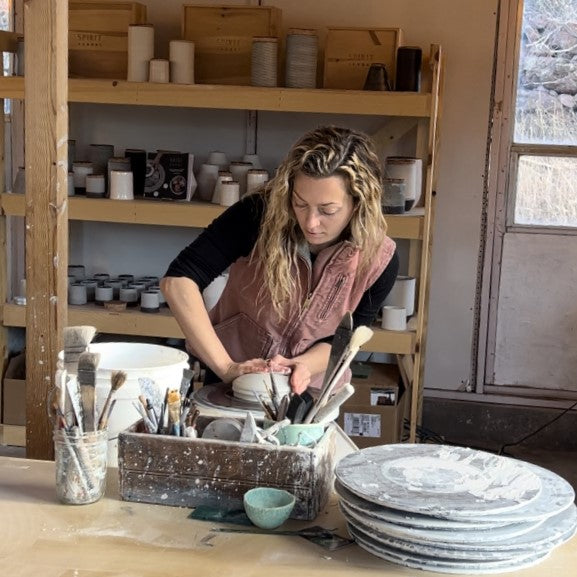 Who We Are
Hi, I'm Jessica Wertz, founder of Spirit Vessel, and for the past twelve years we've helped families honor their loved one's memory through creating their own meaningful ceremonies, and by providing vessels for their loved one's remains.
We offer solutions for any stage of loss- whether you choose to have a Parting Ceremony before your loved one passes or decades after the event.
Read the Reviews
"I have a Spirit Vessel urn for myself and a ceremonial package. I love supporting progressive, artful and innovative companies. Their handmade urns are beautiful, and I have so many ideas for how I want my Life Celebration to flow now. I also have will and grief resources. Good stuff!"
" I recently chose a Spirit Vessel from the collection. There was a beautiful variety of shapes and designs to choose from, but the one I ultimately chose "spoke" to me. It will contain part of my ashes when I'm gone, it is a lovely piece of art and a perfect container for my future journey."
"Spirit Vessel offers a soulful collection of ceramics coupled with ceremonial guidance to uniquely celebrate the life of a loved one. Each vessel seems crafted through the hands of an angel"
Choosing a selection results in a full page refresh.
Opens in a new window.